1. Description
The USB Switch cable  with 7Φ, length 2m (Max length 150m ), can also connect Six any shape switches at the same time. It is used in playing games, factory testing, controlling instruments, helping the disabled and so on. You can use it by hands or feet for efficiency.
It is equivalent to a standard HID USB keyboard and mouse , but it is customizable by using the setting software, which can define your foot switch as any keys, key combinations , mouse and string , No other software is required.
The USB Switch cable  can be used on the following operating systems:
  Dos
  Win 2000
  Win XP
  Win vista
  Win 7
  Linux
  Mac
Note: If you want to use it in Linux or macOS, you need to set the key value on windows PC. successfully setting, then connect it to MAC or Linux system.
2. Product photo
USB_Switch6_6 (  length 2m ,  Max length 150m )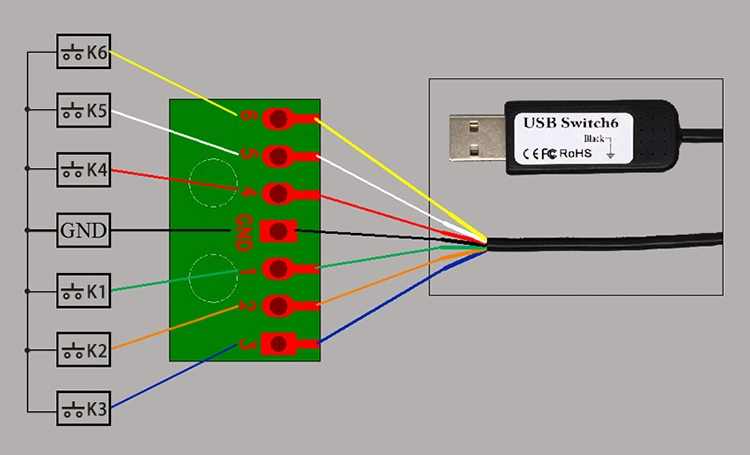 3.Operating instruction:
Note: Our software only support windows system .
Note: software is only used for modify button function. After configuration sucessfully . you don't need running the software when using the device.
a)  If you hope change the key function, you need running the setting software, to set it.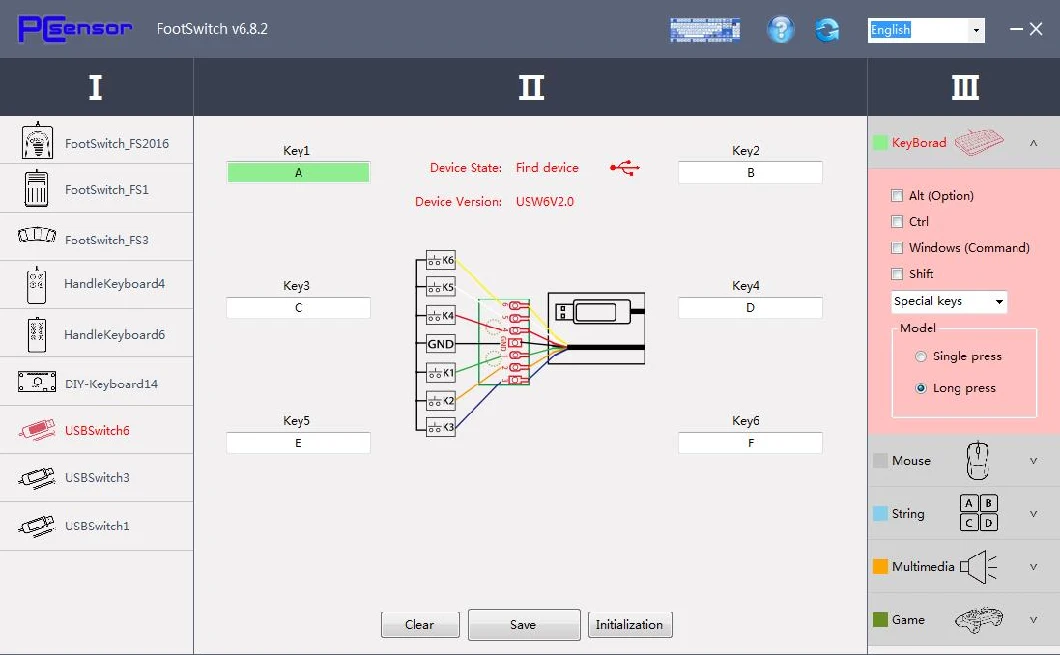 Steps :
1. Plug the device into your computer;
2. Running  the software ;
3. Enter your anticipant the key;
4. Click "OK".